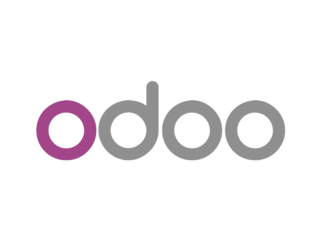 Odoo
---
Sector: IT

---
Stad: Grand-Rosière

Junior Business Analyst
About the company With 1547% growth in 4 years, Odoo is the fastest growing IT company of Belgium (see our awards). We are looking for several Business Analysts to join us at the Odoo headquarter in Grand-Rosière. The team is responsible for implementation projects and for helping Odoo customers with their use of Odoo business apps. This is a young and fast evolving team (read the incredible story of how we grew from 1 to 250 employees on the website).
Responsibilities Project Management (80%) Organize and follow up Odoo implementations Analyze customer needs Help with the configuration of the software Deliver functional training sessions (prepare materials) Negotiate the required resources Follow and check the development part
Support (20%) Take part in the first line support
What's a typical day at Odoo? Belonging to the Professional Services (PS) department, our Functional team is mainly responsible for: Quickstart (multiple) and Development (unique) Projects implementations, and Support.
After having been onboarded and coached, you will possibly go through all three types of activity in your evolution, getting more and more varied experiences and skills.
What does it mean to manage implementation projects from A to Z? • Gain the trust of your customers • Analyse the project requirements and propose solutions • Implement the agreed solutions (configuration & development) • Make your customer an Odoo champion (training) • Follow up the project and communicate about its status and the ongoing tasks What does it mean to ensure support activities? • Advice and help our customers already in production • Give quality answers to various topics • Solve issues as fast as possible
You will quickly be involved in some of your colleagues' project as a first step, and then you will progressively be responsible of your own ones. You will work with the help of your colleagues but in total autonomy which is an opportunity for you to learn fast.
What we offer You will be integrated into a great work ambiance, in a rich function, with a lot of opportunities to grow. Situated in the countryside between Louvain-la-Neuve and Namur, our offices provide a pleasant and friendly open space working environment for you to flourish in. And, last but not least, we offer you an attractive salary package including a company car!
Must have • Master degree • Ability to understand business processes • Fluent in English AND (one or several of the followings) Dutch and/or Spanish and/or German and/or Italian • Communicator and negotiator • Affinity with the IT world
With potential value • Knowledge in Accounting and/or Supply Chain Management • 2 or 3 years of experience • Autonomous, Assertive & Proactive • Dynamic & Fun