Calendar
Software Essentials
19:00 - 22:30
Location: Online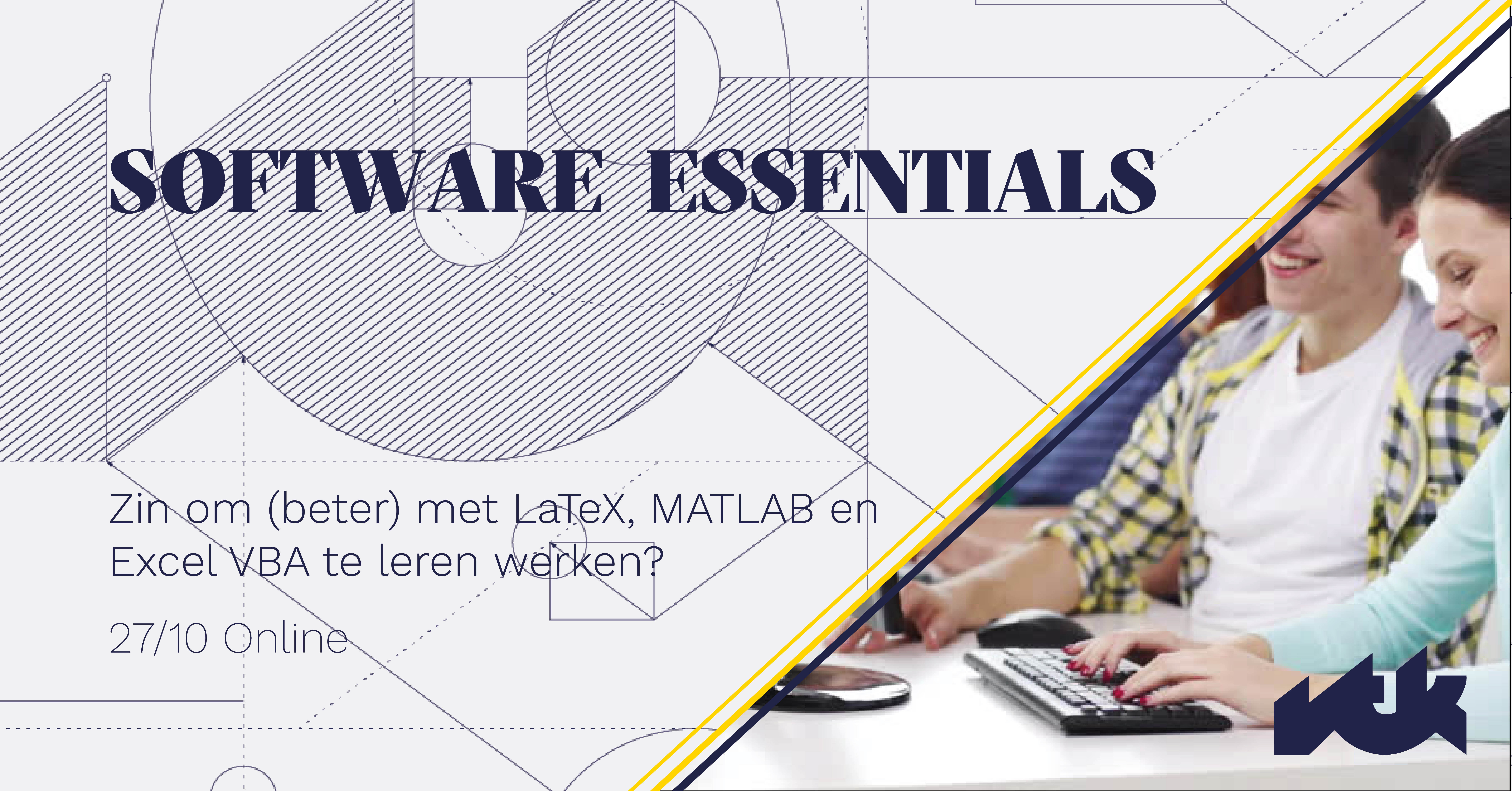 Is het al even geleden dat je LaTeX, MATLAB of Excel VBA hebt gebruikt en wil je je kennis opfrissen? Heb je met deze zeer nuttige software nog nooit gewerkt? Heb je binnenkort een taak waar deze software van pas gaat komen, een verslag in LaTeX maken, berekeningen in MATLAB of data verwerken in Excel? Schrijf je dan snel in voor de Software Essentials!
Tijdens dit evenement heb je de kans je kennis van twee van de drie software programma's bij te schaven. Je kan dus kiezen voor een combinatie: LaTeX + MATLAB, LaTeX + Excel VBA of MATLAB + Excel VBA. Je gaat tijdens de inschrijving deze keuze ook moeten opgeven.
De trainingen LaTeX, MATLAB en Excel VBA worden twee maal parallel aangeboden:
Parallelle Training I: 19u00 - 20u30
Pauze: 20u30 - 20u45
Parallelle Training II: 20u45 - 22u15
Inschrijven kan door op volgende link te klikken: https://forms.gle/BNUyvRbtuXvdtqbg6
Bij vragen of onduidelijkheden kan je een mailtje sturen naar .