Calendar
Sector Night Construction
19:30 - 22:00
Location: http://on.vtk.be/SNConstruction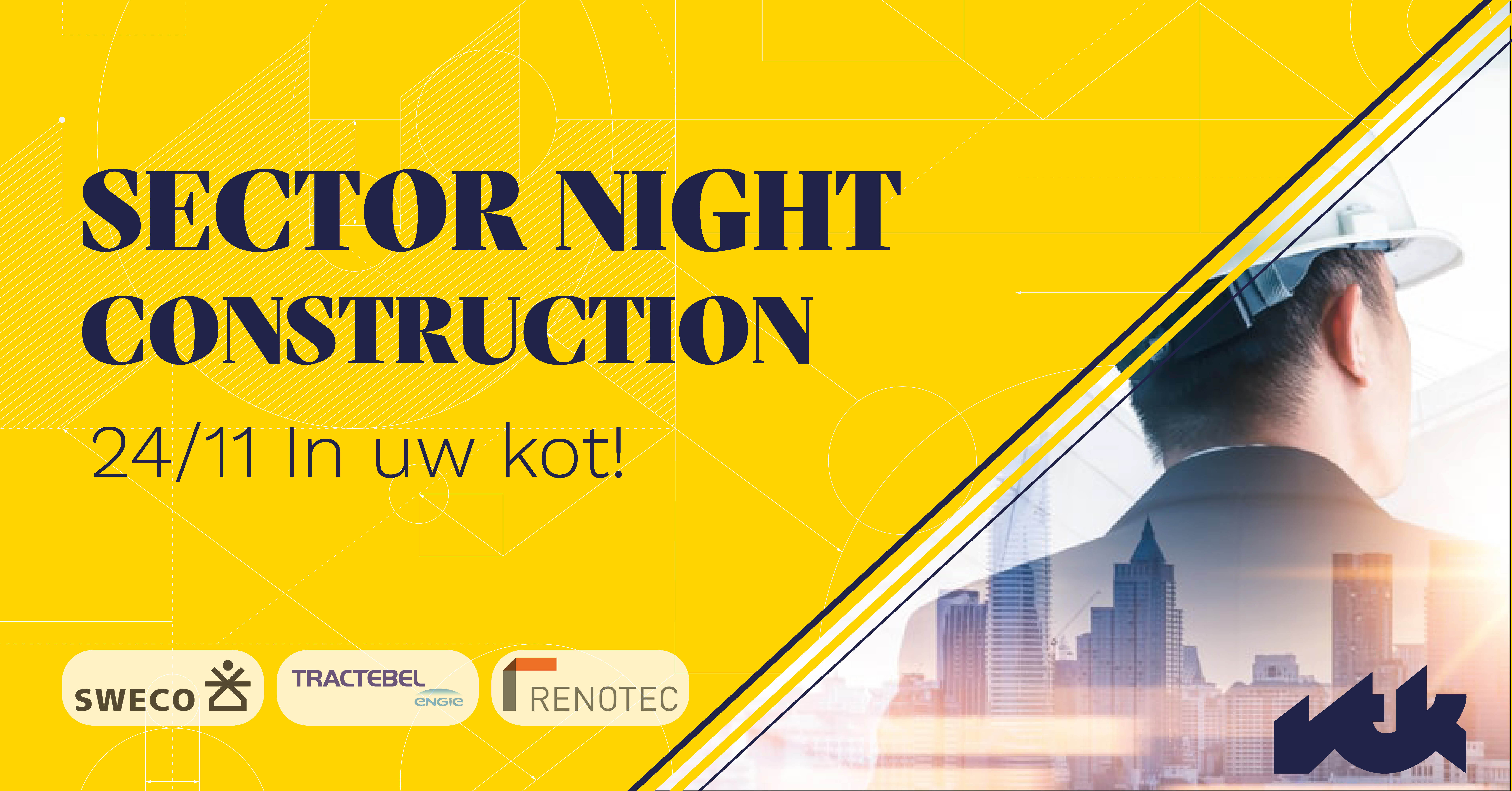 [English version below]
Heb je de bouwkriebel helemaal te pakken? Droom je ervan om op de werf te staan en zelf grootse bouwprojecten te realiseren? Of bedenk en ontwerp je deze liever zelf? Misschien weet je het nog niet helemaal en wil je wel eens te weten komen welke mogelijkheden er allemaal wel zijn? Kom het ontdekken op onze Sector Night Construction! Alle studenten uit bachelor en master zijn op dinsdag 24 november uitgenodigd om online kennis te maken met enkele interessante bedrijven uit de Construction Sector. Kom luisteren naar hun presentaties en ontdek wat de sector allemaal voor jou in petto heeft! Na de presentaties kan je in groepjes nog wat netwerken en babbelen met de aanwezige bedrijven en wie weet ontmoet je wel je toekomstige werkgever.
Je kan kennis maken met volgende bedrijven: Renotec, Sweco en Tractebel. Inschrijven is verplicht en kan via: on.vtk.be/SNConstruction
---
Are you captivated by construction? Do you dream of working on a construction site and build magnificent projects? Or do you rather conceive and design these yourself? Maybe you're not entirely sure yet and you want to discover the many opportunities and possibilities construction has to offer? Come and find out on our Sector Night Construction! All students from the bachelor and master programs are invited on Tuesday, the 24th of November, online, to meet several interesting companies from the Construction Sector. Join us and hear their presentations to discover everything the sector has to offer you! After the presentations you have time to network and chat in small groups with the attending companies and who knows, maybe you even meet your future employer.
You get a chance to meet the following companies: Renotec, Sweco and Tractebel. Registration is mandatory, do it now via: on.vtk.be/SNConstruction