Calendar
Saint Patricks Party
19 Mar 22:00 - 20 Mar 04:00
Location: 't ElixIr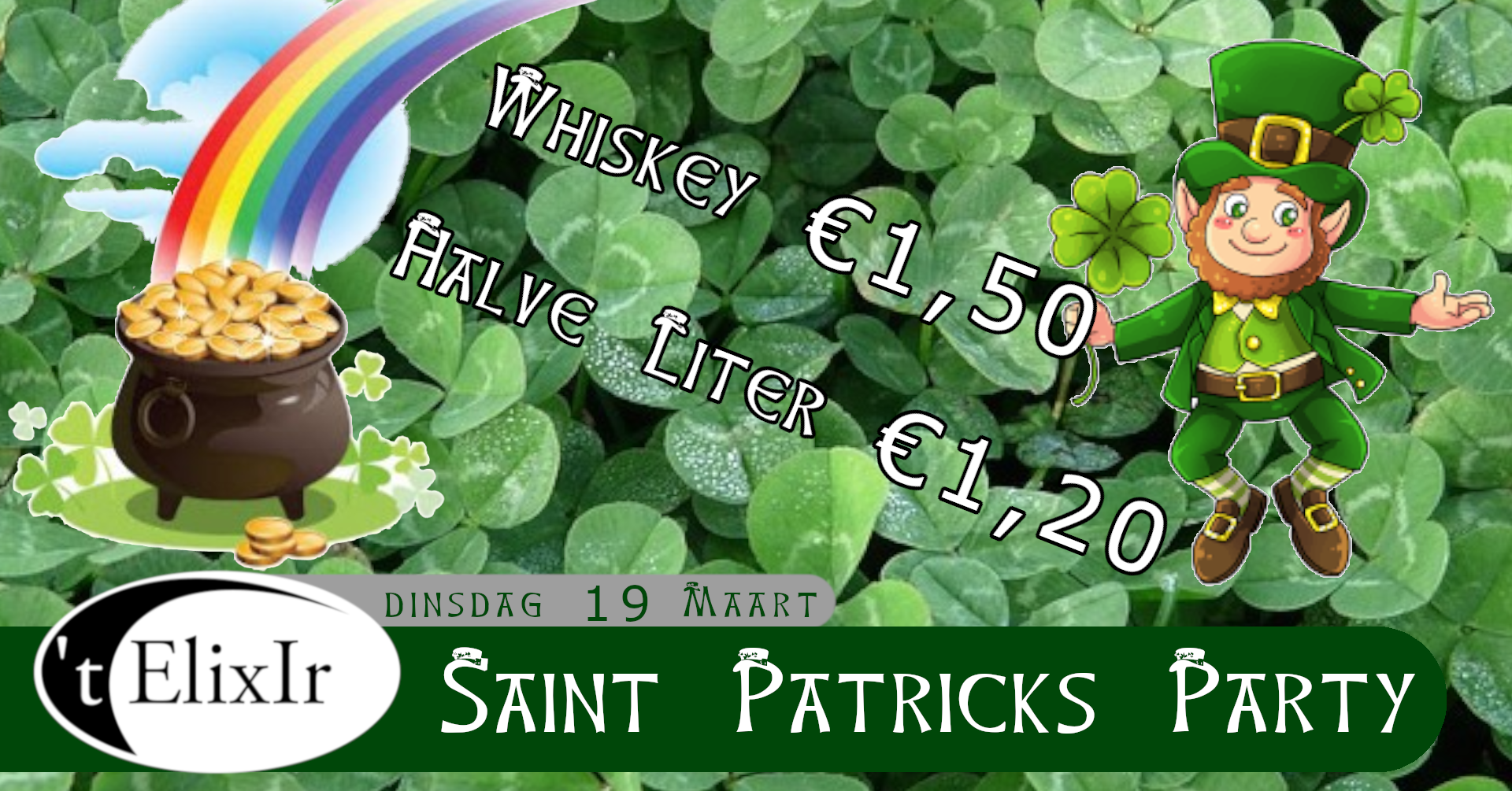 Top of the morning to ye laddies! As the great ol' Saint Paddy is coming aroun again, it's about damn time we bring out our inner ginger. Grab yer fiddle and green hats for a night filled with the finest Irish tunes!
The great ol' Irish truths we shall uphold tonight:
"The older the fiddle the finer the tune": Jameson Irish Whiskey for the wee price of €1,50.
"Nothing better than a great big pot of gold": More than a pint (0,5l) at the cost of an Englishman's honour (€1,20).
May your heart be light and happy, may your smile be big and wide, and may your hands always hold a drink or two!
Slàinte mhath!
tl;dr MIGHTY FINE IRISH WHISKEY - €1,50 SLIGHTLY OVER A PINT OF ALE (halve liter) - €1,20