BEST: Board of European Students of Technology
WHO ARE WE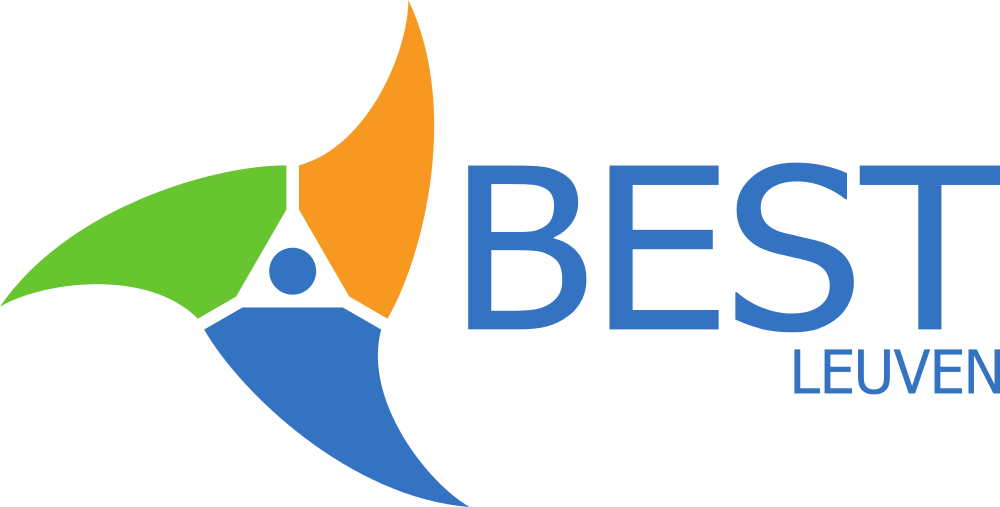 I want to get more out of my student life than just studying and partying. I want to enrich myself with soft and hard skills that they don't teach me in the auditorium. I want to explore Europe without spending a ton of money or taking a Sabbath year. I want to be part of a group of ambitious and inspiring like-minded people. I want to learn to organise and coordinate professional events. I want to become part of an international network. I want to prepare myself as well as possible for my life after university. If you recognize yourself in these statements, then you've come to the right place!
BEST (Board of European Students of Technology) is a constantly growing international organisation consisting of technical, scientific and engineering students. Our association has 3500 members at 96 universities in 34 different European countries.
OUR EVENTS
Here in Leuven we organise events for students of Bio Engineering, Engineering Sciences,, Industrial Engineering and Sciences. All our events are free for participants. The most important are:
BEING A BESTIE
As a member of BEST Leuven you can also participate in our internal activities. These range from weekend trips, barbecues and cantusses, to mutual exchanges between BEST groups, to international conferences with more than 200 representatives. In addition, we also offer quality trainings, given by certified trainers, who are specialized in various hard and soft skills. What further distinguishes our organization from other local student associations is that every local BEST group across Europe invites each other to their activities. As a BESTie, you can spend every weekend in a different country, participate in their extensive social program, enjoy the local culture and cuisine, and stay overnight with your newly made friends without spending anything!
MORE INFORMATION
To find out more about BEST Leuven, check out our website, Facebook and Instagram page. To become a member of BEST Leuven, fill out this form. For more information about BEST International, you can also surf to the international website.