Calendar
Deloitte Discover Events
19:00 - 22:30
Location: KRUUL gebouw Leuven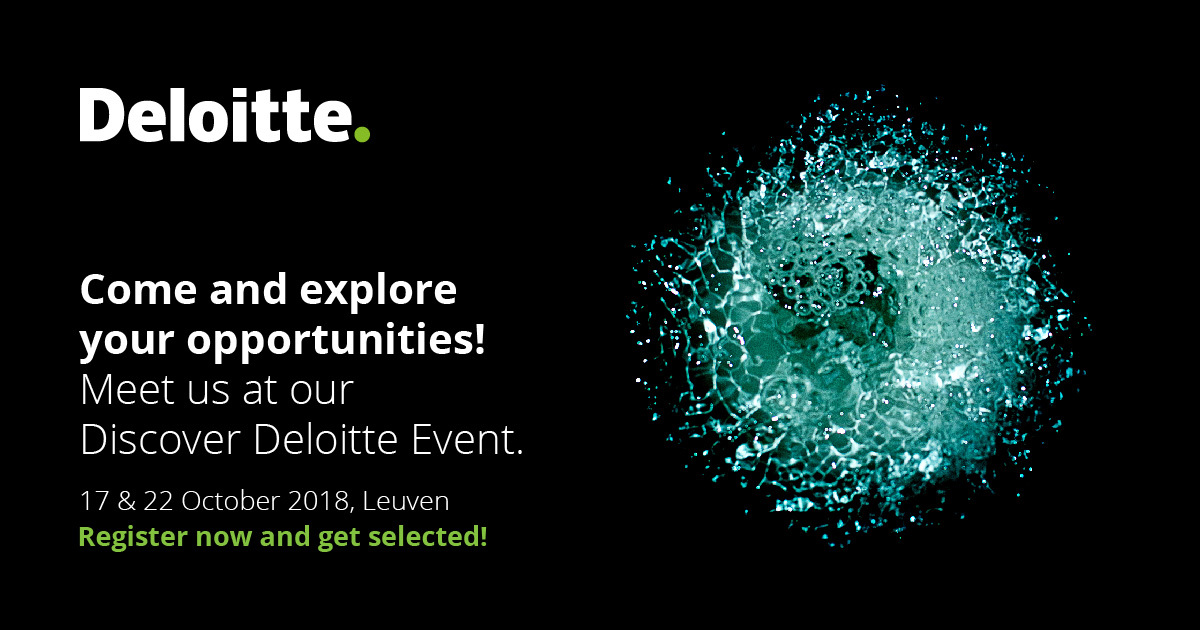 Come and explore your opportunities!
With graduation around the corner, you've got some big decisions to make. At this exciting time of your life, you have to carefully consider your options, pick a job, and decide which company is right for you.
That's why Deloitte is delighted to invite you to the Discover Deloitte Event!
Join Deloitte and learn about the culture and values that set Deloitte apart during face-to-face conversations with your future colleagues, and find out how you can make an impact.
Register now and get selected: www.deloitte.com/be/DDE